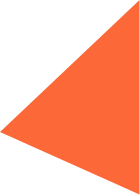 Samegrelo-Zemo Svaneti has high potential for tourism development given the ancient culture of Kolkheti and Svaneti, the region's unique cultural and historical monuments, museums, grottos and caves, its rafting and picnic sites, the wet Kolkheti lowland and its unique nature, the geographical peculiarity of the region and biological diversity, the glaciers in Zemo Svaneti, the Black Sea, and its resort zones. All of the above factors create promising conditions for various types of tourism ranging from fishing and hunting to horse-riding, to extreme tourism.
From a tourism point of view, Kolkheti National Park is notable and is located in western Samegrelo. Its land area equals 28,571 ha and its aquatic area amounts to 1,574 ha. In 1996, according to the Ramsar Convention, the park was granted international status and in 2021 it was entered into the UNESCO World Heritage List. The visitor center and other infrastructure (administrative buildings, kiosks for security staff, bird watching center, information boards, information kiosks, piers, entrances, and paths) of Kolkheti National Park were designed in a visitor- and environmentally-friendly manner. The park has excellent prospects from an eco-tourism development point of view as well. During the mass migration period, it is possible to watch many rare species of birds here. There are bird-watching towers on the territory of the park and tourists can be accommodated both in either the visitors' center in the park or the hotels in Poti, Grigoleti, and Anaklia. Along the coastal sand-dunes and the Imnati peat land there are walking tours, albeit launches and boats are considered the best means to survey the wetlands. The archeological and cultural monuments on neighboring territories further enrich visits to Kolkheti National Park. In particular, these include: Archeopolis, the old capital of Lazika (with inscriptions and frescos dating back to the 9th-2nd centuries BC); Martvili Monastery Complex; Khobi Monastery; Tsaishi Church; Khobi Nunnery; and Kortskheli Monastery. The Enguri Reservoir and its upstream as well as Martvili canyons and Tobavarchkhili lakes represent a good basis for the implementation and development of eco-tourism in addition to hunting, fishing, horse-riding, etc.. The Enguri River also offers excellent conditions for boating and rafting.
Zemo Svaneti boasts world-renowned natural beauty. It has an unusual landscape, which, together with recent significant improvements to the infrastructure, is attracting more and more tourists and guests.
The region also contains both sea and mountain skiing resorts. Hatsvali and Tetnuldi mountain ski resorts have already been built, while coastal resorts can be found in Anaklia and Ganmukhuri. Moreover, new supporting infrastructure is being built in Poti, on the Maltakva coastal strip.