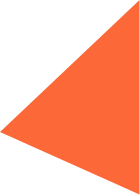 The region's disorderly transport and communication sphere has hindered the development of business and, generally, the whole economy for many years. In recent times however, some important infrastructure projects have been implemented in the region, covering various types of transport.
Poti Port is particularly important and represents a commercial center for the country as a whole, while playing a special role in the Transport Corridor Europe-Caucasus-Asia (TRACECA). Thanks largely to activities at Poti Port, the transport and communication sector ranks second in terms of VAT income in the region. Today, Poti Port has the capacity to turn over 10 mln tons of goods per year. The port has both road and railroad links as well. Moreover, there are 15 specialized wharfs in operation to unload oil products, railway carriages, containers, large volumes of corn, perishable products, fertilizers, metals, pipes, and other goods, while passenger transport is also provided.
Within the framework of the EU-financed TRACECA program, Poti Port is the subject of many small investment projects.
In addition, Poti Port falls under the EU-financed Caucasus Optical Cable project, which, to maximize the use of railways, envisages the establishment of a smooth-functioning security and informational system. The project links west to east, with connections to Armenia and Azerbaijan via Tbilisi.
The Caucasus Optical Cable project encompasses both railway operations and telecommunications.
Moreover, the Tbilisi-Senaki-Poti railways, as well as those of Tbilisi-Senaki-Zugdidi-Leselidze and Tbilisi-Senaki-Zugdidi-Jvari, pass through Samegrelo-Zemo Svaneti. Meanwhile, Mestia airport serves domestic passengers.
The development of the public transport system in the region is expected to solve various transport-related problems in both urban and non-urban areas.
The municipal transport services in the towns of Zugdidi, Poti, and Senaki are managed by local self-government which also subsidize fares, meaning that the systems are considered to be public property and crucial to the development of various economic spheres. In addition, some social groups receive discounted or free travel. At the same time, some private businesses are also represented in the public transport sector.
Generally, citizens are satisfied with the regularity of transport routes in various directions, whether it be within the region or beyond.
In the region, there are also companies involved in domestic and international overland transportation, playing an important role in economic development.